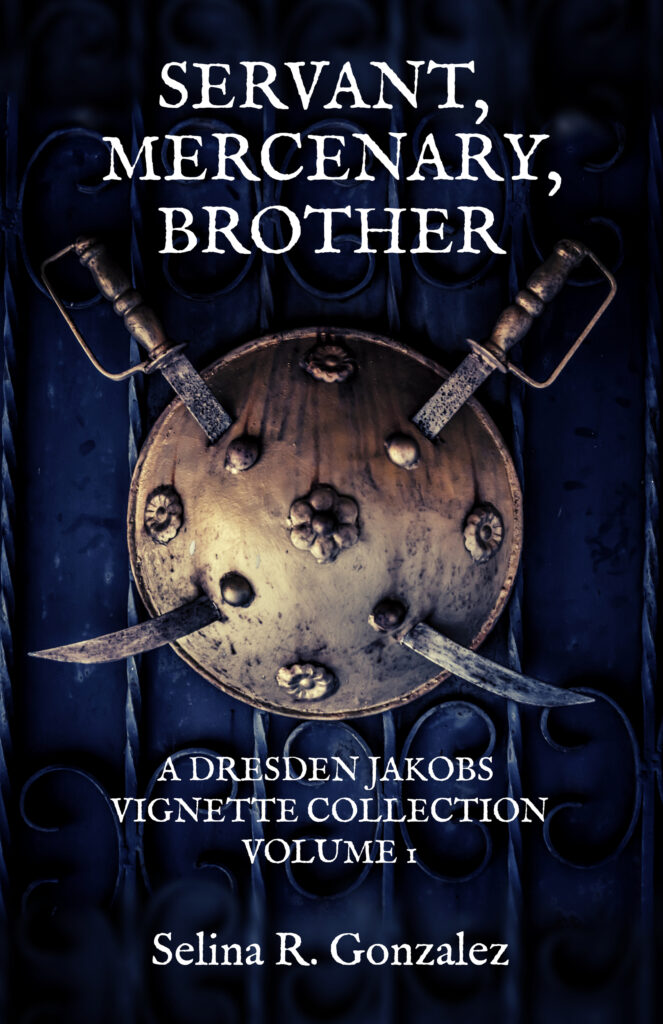 Available now:
Servant, Mercenary, Brother
A prequel novella
When Dresden Jakobs' parents moved to Monparth, they wanted a better life for their children. Indenturing their young son for ten years to some nobleman so they could pay their debts wasn't the plan. But Regulus Hargreaves isn't at all what Dresden expected. Is it possible for a master and servant to be friends? This collection of vignettes is a prequel to Prince of Shadow and Ash that traces Dresden and Regulus' friendship as they grow up and their roles and life situations shift and change.
Add it on Goodreads.
Buy it on Amazon.
Prince of Shadow and Ash
Available May 13, 2020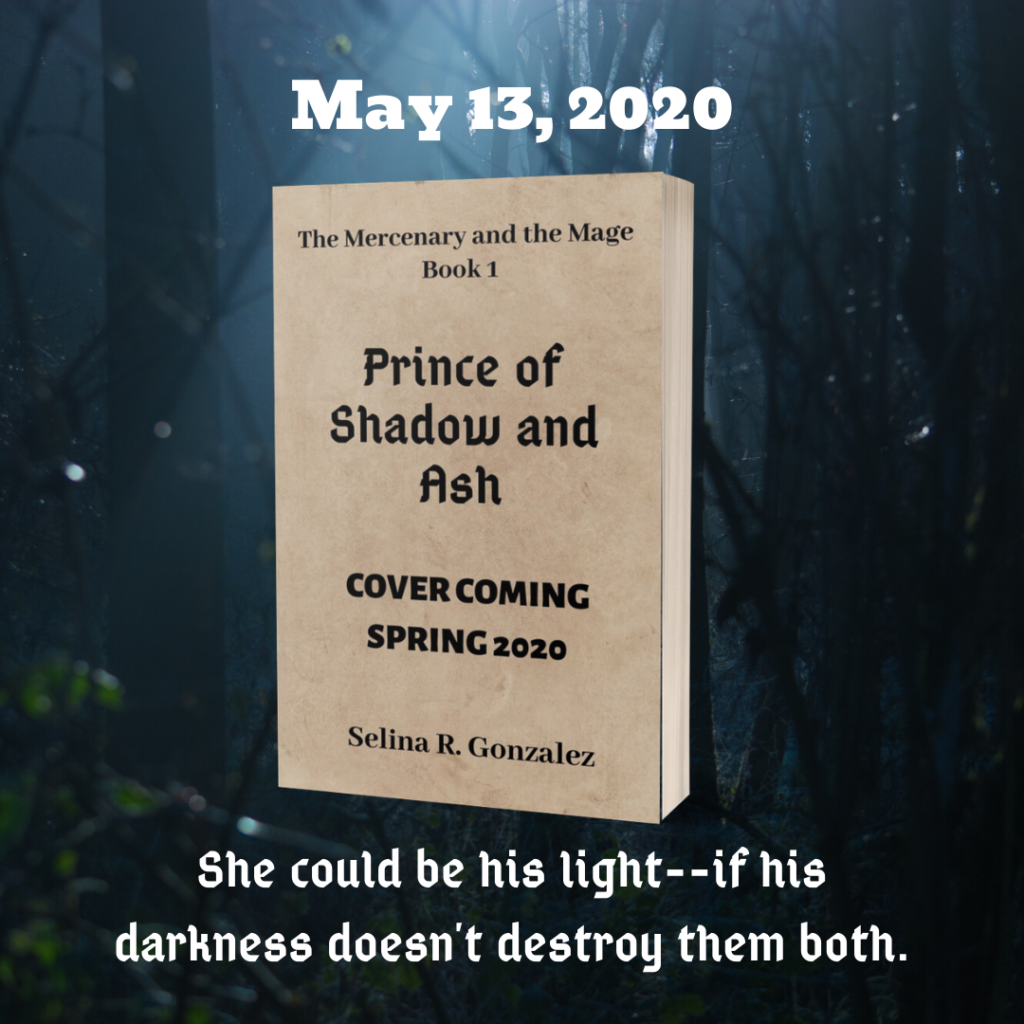 Book one in The Mercenary and the Mage duology
Prince of Shadow and Ash
The Mercenary and the Mage Book 1
Bastard and former mercenary Lord Regulus Hargreaves just wants to earn his freedom from the sorcerer who enslaved him. When Lady Adelaide sees past his scar and his shadowed past, Regulus' dying hope rekindles. But will loving Adelaide while serving the Prince of Shadow and Ash put her in danger?
Adelaide Belanger longs to use the magical energy within her, but revealing her power could get her killed. When she meets kind and rugged Regulus, she wonders if she has finally found someone to trust with her secret—and her heart.
Regulus and Adelaide struggle to build a relationship and keep their secrets from those who would harm them. By the time Regulus' and Adelaide's secrets are revealed, it may be too late for them both…
Releasing May 13, 2020. Subscribe to my newsletter or follow me on social media to get the latest information!
Staff of Nightfall
Book 2
Tentative release date July 15, 2020
Information coming early summer 2020