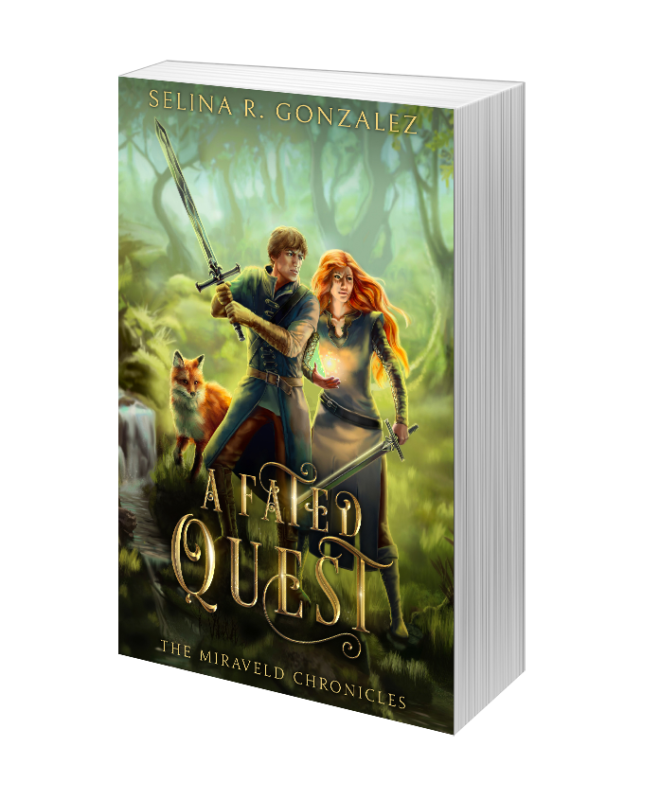 Inspired by The Golden Bird
When a prized firebird goes missing on Gareth's watch, he eagerly volunteers to find it, sending him into a confusing game of vengeance, fae blessings and curses, deadly prophecies, and budding romance.
Order Now!
About the Book
A prince who despises his crown.
A woman whose knighthood isn't going as hoped.
A witch with a promise to keep at any cost.
A talking fox with a heart for philosophy.
And a prophecy that will weave their destinies together.
Prince Gareth of Eynlae longs to be a knight and escape the compromise and cowardice of the royal courts, and especially his father, who seems to care more about his crown than his children. After defying the king one too many times, Gareth is granted his wish and sent to serve as a knight…but guarding a quiet border castle is tedious compared to his favorite legends.
When a prized firebird goes missing on Gareth's watch, he eagerly volunteers to recover it. His hunt leads him into the neighboring kingdom of Aedyllan, where he falls into a witch's trap and is forced into a deadly game of hidden motives and confusing prophecies. It may be up to a self-righteous prince, an intellectual fox, and an enchantress knight to stop the witch.
But in a world of multiplying injustices and the inexorable pull of fate, should the villainess's quest to activate a fae curse even be stopped? Gareth will have to examine his pride and unforgiving nature if he's to become the hero he's always aspired to be.
Inspired by the fairy tales The Golden Bird and Tsarevitch Ivan, the Firebird, and the Gray Wolf.
This book can be read on its own but contains spoilers for book one, A Thieving Curse.
(Warning for possible triggers: strained familial relationships, violence/blood, grief, references to off-page characters abusing power & SA.)
Disclosure: The Amazon links below are affiliate links, meaning, at no cost to you, I will earn a commission if you click through and make a purchase.
Other Books in "The Miraveld Chronicles"
Disclosure of Material Connection: Some of the links in the page above are "affiliate links." This means if you click on the link and purchase the item, I will receive an affiliate commission. I am disclosing this in accordance with the Federal Trade Commission's
16 CFR, Part 255
: "Guides Concerning the Use of Endorsements and Testimonials in Advertising."