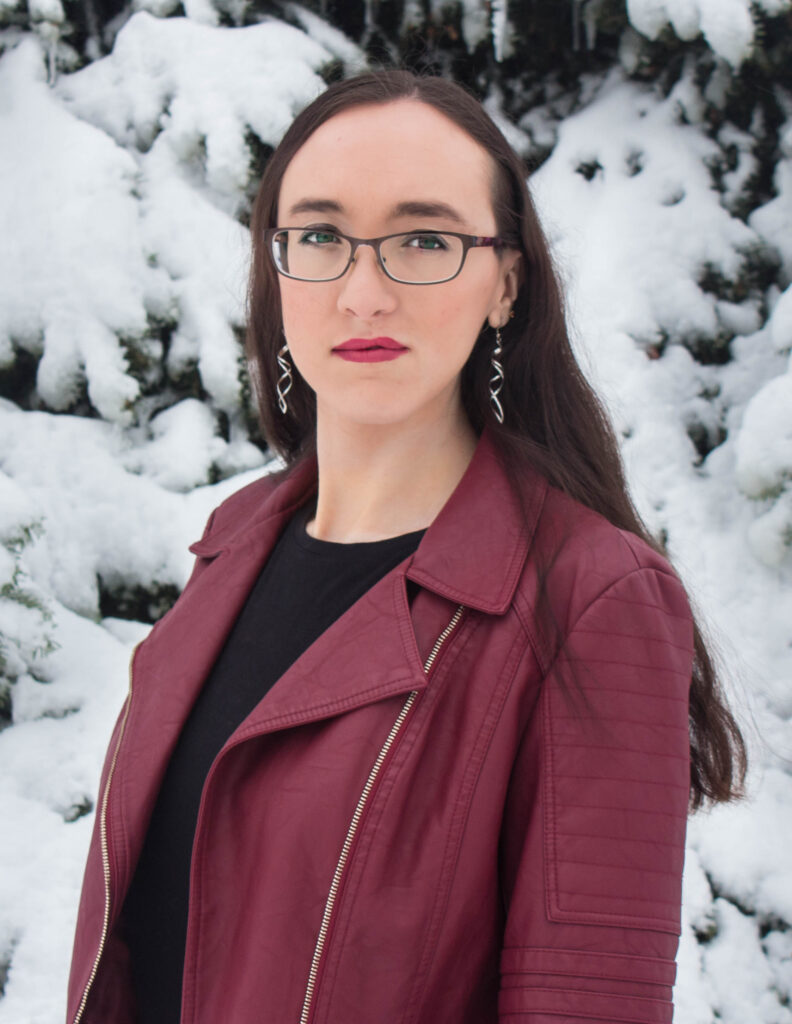 Fantasy author Selina R. Gonzalez is a Colorado native with mountains in her blood and dreams that top 14,000 feet. She loves swords, fantasy, costumes, bread, medieval history, superheroes, faux leather, things that sparkle, snark, dogs, and Jesus—not in that order.
She loves all things medieval Europe, is a huge Anglophile, and studied Medieval British history during a semester abroad at the University of Oxford. She also took medieval history and literature courses while earning her bachelor's in history at Colorado State University, where she graduated in May 2018.
Selina loves to travel, and has driven coast-to-coast in the US, visited Britain three times, and moved to Maine for four and half months. She has a list of places to go as long as Pikes Peak is tall, but always comes back home to Colorado.
You can keep up to date on all Selina's publishing news, as well as get a free ebook, by subscribing to her newsletter.
You can find Selina R. Gonzalez on Facebook, Instagram, Goodreads, BookBub, and Amazon.
A bit more informal "about me":
I was home schooled through high school (Class of '11), am a Christian, and I'm a quarter Puerto Rican, although I never did learn Spanish despite multiple attempts. I'm an advocate for mental health–which is relevant since so many of my characters struggle with theirs.
A common theme in my books is one I've struggled with myself at times: you matter and are more than the negatives you perceive about yourself–the ways you have been hurt or belittled or othered, the mistakes you've made, the opportunities you fear you've missed or the potential you're unsure you'll live up to. Even when you don't feel it's true, you matter and are more.
I like to pretend to be dramatic and epic (mostly over on Instagram) and that is one side of me, but deep down, I'm a nerdy dork who loves swords and lightsabers and puns and wears more TeeTurtle t-shirts than anything else and whose laptop PIN is the year of a favorite event in British medieval history.
I focused on medieval European history in college, which obviously has impacted what I write.
I drink a lot of English breakfast tea, have a weakness for Chili's restaurant (those honey chipotle chicken crispers have me in a choke hold), am a low-key collector of swords, crowns, and books, live with my family and our Golden Retriever and German Shepherd, and am about as random as this list of facts. 😉
And of course, I write fantasy–primarily romantic (with varying content but always with a max romance content level of fade-to-black) and with a focus on healthy relationships.
Cosplay photos