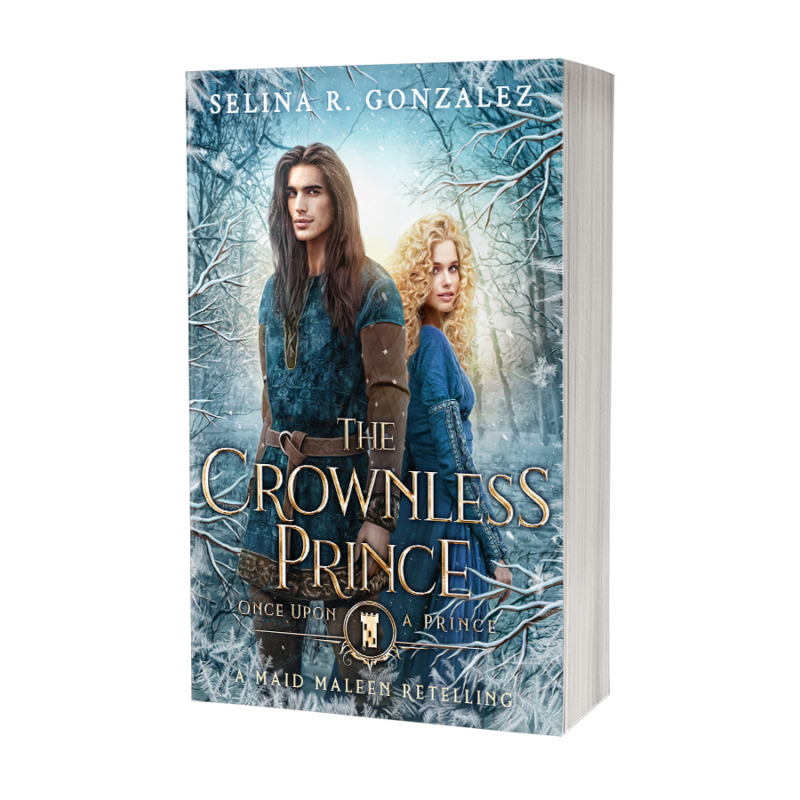 A gender-swapped Maid Maleen reimagining about fighting for your dreams.
After four years of unjust imprisonment, a prince escapes to find his home in ruins and his beloved princess engaged to a wicked man hiding his true nature.
Order Now!
About the Book
A dreamer prince. A princess out of his reach. A second chance to keep their promises.
Four years ago, Prince Marcus was imprisoned in a tower with only his servant-bodyguard for company. His crime? Falling in love with the daughter of his father's rival.
After the spell keeping them trapped breaks, the prince and servant escape to discover that the war Marcus wished to avoid already came and claimed the lives of his family. Penniless, homeless, and the target of an assassin sent by the father of the woman he hoped to marry, the erstwhile prince sets out to reassure himself that his beloved is alive and well.
But Princess Adriana is about to wed a wealthy lord, and when a brokenhearted Marcus and his friend accept jobs as servants, they find themselves in the last place they should be—serving Adriana's betrothed in the castle of a king who wants Marcus dead.
Yet the princess may still have feelings for him and her betrothed is more cruel than charming. With his life and love at stake and only days until the wedding, Marcus will find his resolve to achieve his dreams tested.
The Crownless Prince, a gender-swapped retelling of Maid Maleen, is part of Once Upon a Prince, a multi-author series of clean fairy tale retellings. Each standalone story features a swoony prince fighting for his happily ever after.
This standalone story is set in the world of Selina R. Gonzalez's The Miraveld Chronicles, about two hundred years prior to that series.
Content: Fade-to-black (married)
TW: Brief scenes of physical abuse
Disclosure: The Amazon links below are affiliate links, meaning, at no cost to you, I will earn a commission if you click through and make a purchase.
Disclosure of Material Connection: Some of the links in the page above are "affiliate links." This means if you click on the link and purchase the item, I will receive an affiliate commission. I am disclosing this in accordance with the Federal Trade Commission's
16 CFR, Part 255
: "Guides Concerning the Use of Endorsements and Testimonials in Advertising."