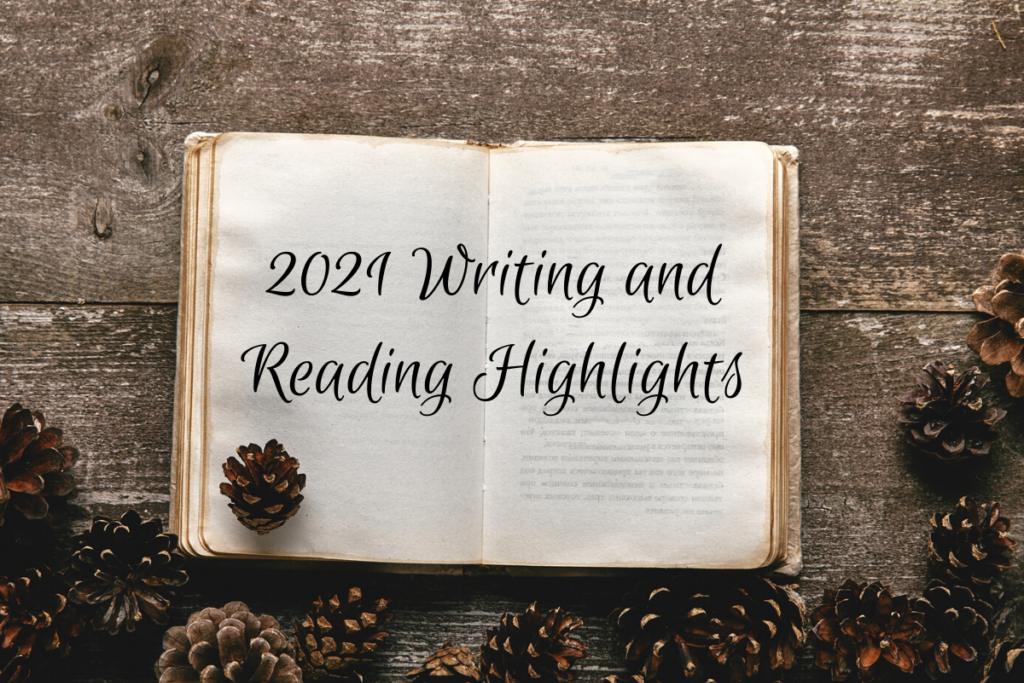 2021 was…well, it was a year, wasn't it? There were plenty of hardships and stress in the world and lows in my own life, including some tough burn out. But as ever, there were fun and good things, too! Things like good, encouraging friends and family, consuming so many Christmas cookies, going SUP boarding a lot over the summer, and getting started on offering formatting and editing services. In the spirit of remembering and being thankful for good things, here's a quick look at my writing/publishing and reading highlights from the past year.
AFFILIATE DISCLOSURE: As an Amazon Associate I earn a small commission from qualifying purchases made through Amazon links on this page at no cost to you.
Writing
-Published A Thieving Curse, a YA Beauty and the Beast reimagining about a princess on her way to an arranged marriage who is caught by an exiled prince with a dragon curse, endangering a treaty and her heart.
-Wrote and published The Dragon Prince's Heart: An A Thieving Curse Companion Novella, which retells the beginning of ATC from cursed prince Alexander's point-of-view (get it for FREE by subscribing to my newsletter!). (Paperback coming soon!)
-Wrote the (very) rough draft of A Lonely Dance, the sequel/spin-off to Curse. This book is currently undergoing rewrites and I hope to release it sometime in 2022. Be sure to join my newsletter if you don't want to miss possibilities for advanced reader copies (ARCs), cover reveal, and release info when it becomes available!
-Published The Mercenary and the Mage: The Complete Series, an ebook omnibus collection of all five M&M books (paperback edition coming soon!)
Reading
This year I read 37 books (plus a few beta reads for friends and three developmental edits for clients). Of those 37, here's a graphic breakdown of publication type (trad–published by a major traditional publishing company, indie–self/independently published, small press–published by a small independent traditional publishing company) and one by genre. (Full disclosure that three of the books I read this year were my own, lol!)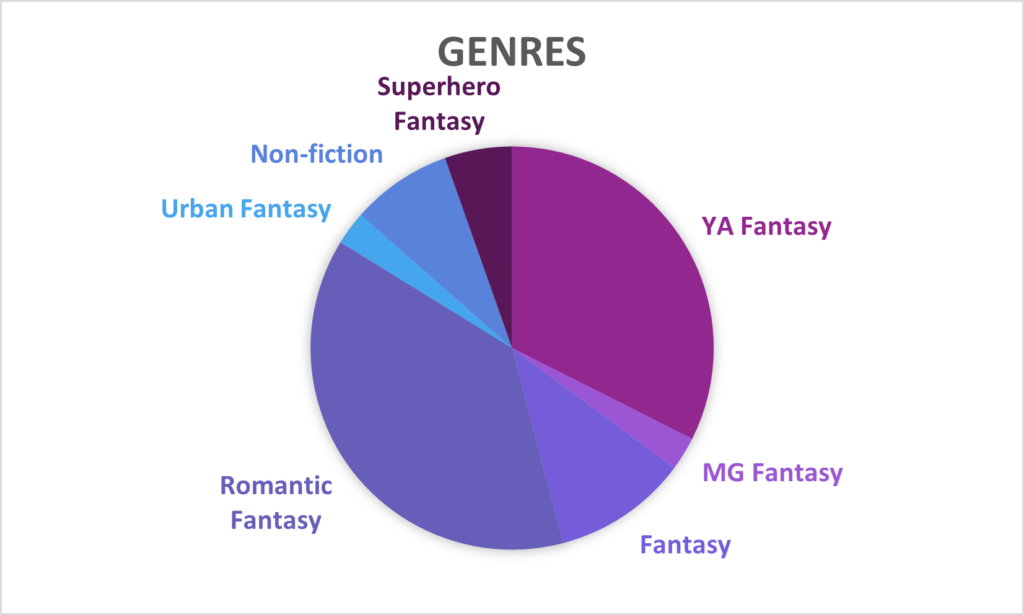 Books so good I pushed pause on my 2021 TBR so I could reread them: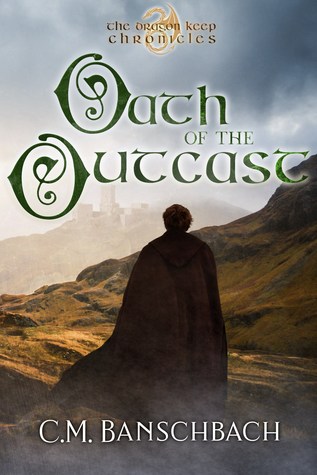 Oath of the Outcast by C.M. Banschbach
I reread this one to prepare for reading the sequel, Blood of the Seer. Definitely recommend this Celtic-inspired fantasy with almost no romance and great brother dynamics.
Get Oath of the Outcast on Amazon
Ice & Fate duology by H.L. Burke
This series has some of my favorite tropes, like a fiery female lead, a rogue with a heart of gold that's also bruised and battered and he deserves so much better, banter, couples working together/love helping defeat the big bad, and it has cool worldbuilding. It's become something of a comfort read.
Get the Ice & Fate duology on Amazon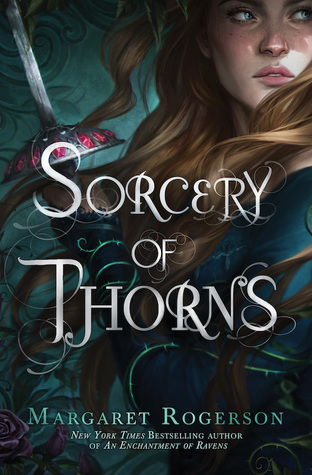 Sorcery of Thorns by Margaret Rogerson
This book is like a love letter to books, libraries, and tall, dorky, driven, independent girls, with an enemies-to-lovers romance that is *chef's kiss*, and amazing characters.
Get Sorcery of Thorns on Amazon – It's an Amazon Editor's Pick for best Fantasy!
Books I enjoyed so much I gave them five stars:
Bluebeard and the Outlaw by Tara Grayce
This novella was just a romp–unexpected twists, a fun take on Robin Hood combined with Bluebeard, a touch dark/creepy but not as much as the fairy tale source.
Get Bluebeard and the Outlaw on Amazon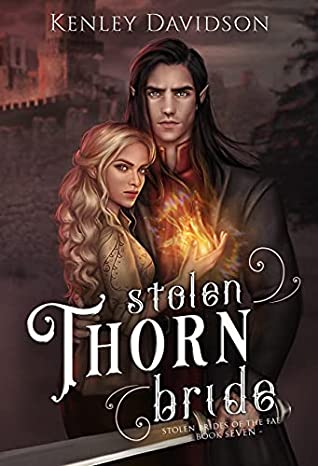 Stolen Thorn Bride by Kenley Davidson
This novella introduced me to a new favorite author. We've got a stubborn young woman, a tortured soul elf weary of fighting, an accidental marriage they don't want but can't get out of, a growing threat to the world, and magic. This ticked so many of my boxes!
Get Stolen Thorn Bride on Amazon
The Faceless Mage and The Unseen Heir by Kenley Davidson
The first two books of The Legends of Abreia, The Faceless Mage surprised me with some of its similarities to Prince of Shadow and Ash–such as a young woman with secret magical power that could get her killed and a man in black armor magically enslaved and forced to do the will of a cruel master. It has a lot of differences (even more so in the second book), but the similarities are such that if you liked one, I suspect you'd enjoy the other! I recently got the third book in the series, which is focused on a new couple, and am looking forward to reading it soon.
Get The Legends of Abreia on Amazon
Troll Queen by Tara Grayce
I haven't read Pretense yet, but so far, this has been my favorite of The Elven Alliance series! The emotions, handling of trauma and depression, the plot, the character growth…all so good! I definitely recommend this series for lovers of clean romantic fantasy. The first book starts off much lighter in tone, but is also very good.
Get The Elven Alliance series on Amazon
Blind Date With a Supervillain by H.L. Burke
This novella was another that got 5 stars mostly just because I had so much fun reading it. A great enemies to lovers/false identity romance with a hurting, lost female lead and a kind-bordering-on-naïve male lead with fun superhero-ing.
Get Blind Date With a Supervillain on Amazon
Books I rated four stars but are still so good and I recommend: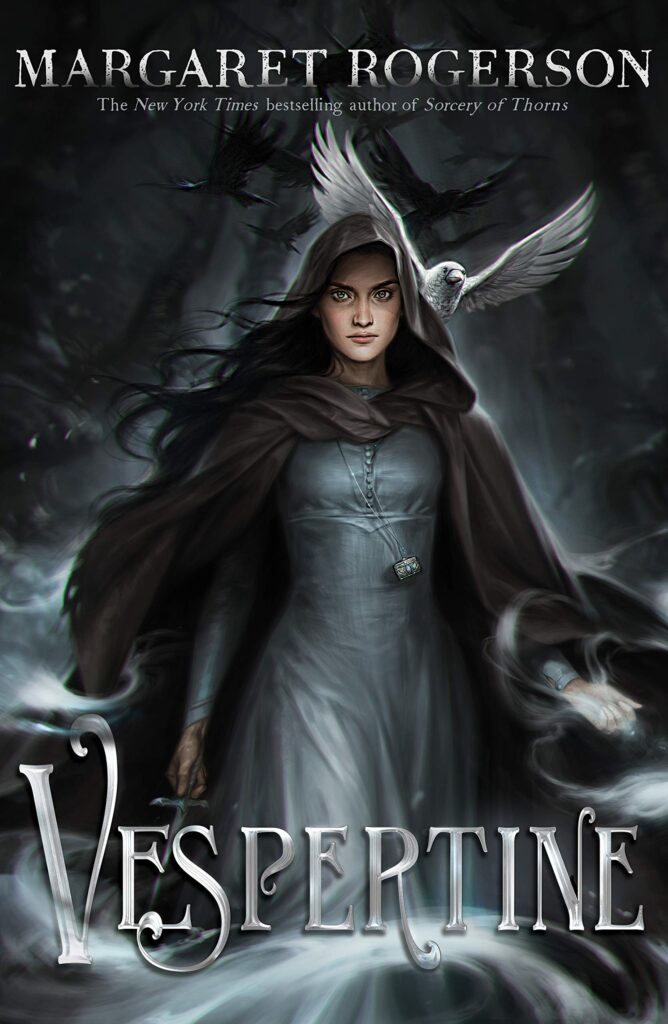 Vespertine by Margaret Rogerson
This one probably would have been five stars if I hadn't noticed how similar the basic plot is to Sorcery of Thorns (and had some mixed feelings about some religious aspects). But this book deals a lot with themes of worth and value, overcoming hurt, and kindness, has a great snarky character, and was still really good.
Get Vespertine on Amazon – It's an Amazon editor's pick for best Young Adult!
Once Upon a Broken Heart by Stephanie Garber
This book was magical and fun and I definitely enjoyed it and have all the love for Jacks as a complex and fascinating character/antagonist/whatever-he-is? Haha. This one did have a bit more kissy-descriptions than I prefer and I didn't connect with the MC as deeply as I did with the MC of Caraval, but has some good themes of hope and love and the power of stories, and I would still recommend it.
Get Once Upon a Broken Heart on Amazon
The Herbwitch's Apprentice by Ireen Chau
This is the one Middle Grade fantasy I read (though it sort of straddles MG/YA) and it was a very fun and imaginative adventure with Regency vibes and a hint of romance.
Get The Herbwitch's Apprentice on Amazon
Honorable Mention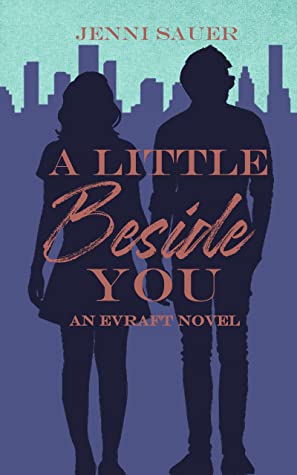 A Little Beside You by Jenni Sauer
I initially forgot this one because it was one of the aforementioned beta reads and I (embarrassingly) haven't gotten around to reading the finished version yet so it's not listed on my Goodreads Reading Challenge that I referenced to make this post, but A Little Beside You hit some of my favorite character archetypes (especially with male lead Bender, a gang member with a heart of gold and guilty conscience just trying to support his family).
Get A Little Besides You on Amazon
I hope 2021 brought you some good things–maybe some new favorite books or authors? If so, feel free to tell me in the comments!