Are you doing Christmas or holiday shopping for a book lover in your life? Why not try giving them a book they might not know about already and gift them an indie book? Unsure where to start? Allow me to help!

---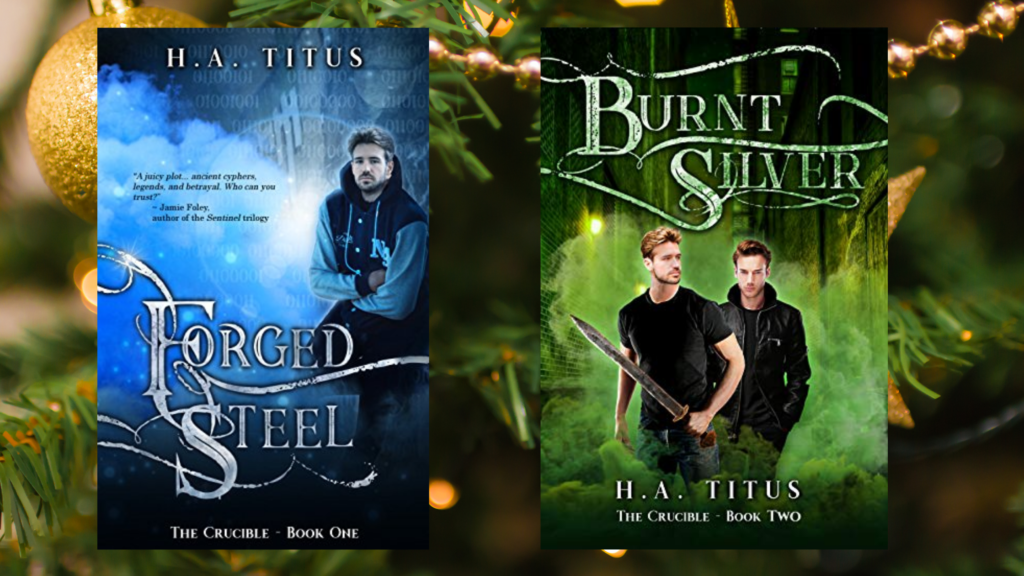 Urban fantasy, adventures, quests, and humor:
Forged Steel by H.A. Titus
Downtown. Coffee shop. 2 AM.
One minute, Josh is firing off sarcastic remarks at his best friend Marc – the next, they're running from shape-shifters. Apparently, even best friends don't share all their secrets.
Now Josh is in danger. He can see the monsters among the humans.
When Marc is kidnapped, Josh finds himself pulled into the schemes of the fae courts, and throws in his lot with Marc's allies: the lovely Larae, a human named David, and the fighter, Eliaster. But what began as a rescue mission becomes something much more involved…
And all Josh wants to do is get out before it's too late.
Works as a stand alone!
Also available: Book two, Burnt Silver.
---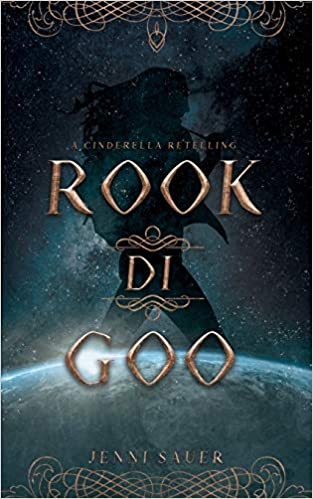 Found family, space opera/science-fantasy adventure, and broken yet still hopeful characters:
Rook Di Goo by Jenni Sauer
Cadet Elisandra Elis is haunted by the things she's done.
Fighting on Taras, El has done things that go well beyond the call of war. So when she sees a chance to run, she takes it, joining the Aderyn. The ship is quite literally falling apart but the crew — a pilot with an easy sense of humor, a medic with a heart of gold, and a captain who makes her feel a lot of confusing things — make her question what it means to belong somewhere.
But when she's faced with an opportunity to save her kingdom — and in turn the galaxy — El is caught between the planet she loves and the crew that has welcomed her as one of their own. Left to question just how much she's willing to give up for the kingdom that broke her, she must decide if throwing her life away is worth it. Or perhaps she should just keep running; thus far, that's what she's proven to be best at.
It's Cinderella reimagined in this science fantasy retelling about a disenchanted idealist looking for her place in the galaxy.
---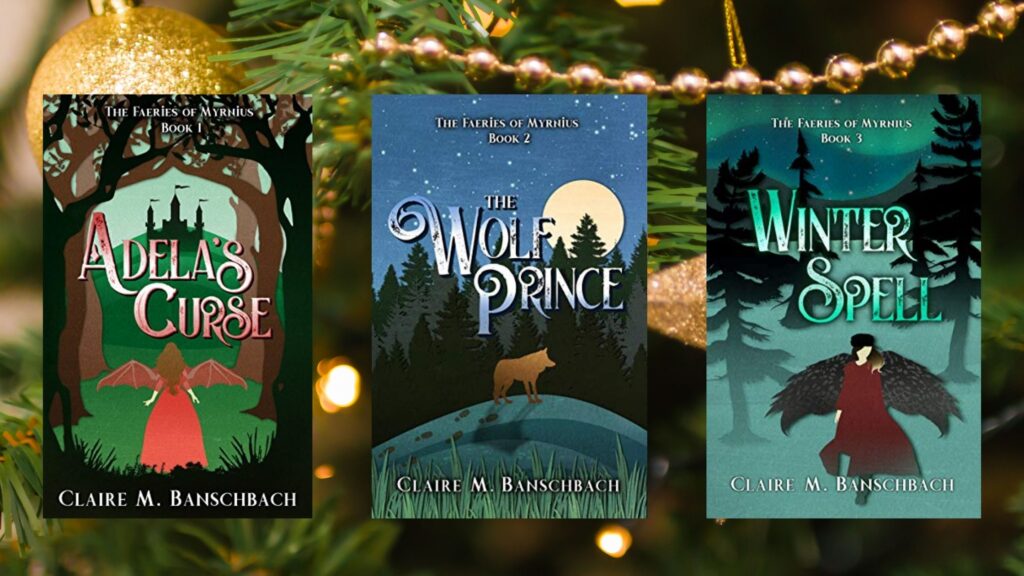 Young Adult magical transformations, friendship, quests, and magic:
The Faeries of Myrnius by Claire M. Banschbach
While best read in order, each book can be a standalone.
Adela's Curse
A curse. A murderous scheme. A choice.
A witch and her master capture a young faery and command her to kill their enemy. Adela has no choice but to obey. If she does not, they will force the location of her people's mountain home from her and kill her. To make matters even worse, the person she is to kill is only a man struggling to save his dying land and mend a broken heart.
Count Stefan is a man simply trying to forget the woman he loves and save a land crippled by drought. When a mysterious woman arrives at his castle claiming to be a seamstress, he knows she is more than she seems.
Adela enlists the help of Damian, another faery, to try and delay the inevitable. He insists she has a choice. But with the witch controlling her every move, does she?
The Wolf Prince
One prince. Two brothers. Three companions to prevent a sorcerer from destroying the faeries.
Prince Killian has always known he's different. It'd be impossible to miss the whispers of an age-old family curse, to ignore the call of the wolves on his birthnight and the barely-veiled hostility from his people. His family insists there's no curse. If only they were right.
When an evil sorcerer bent on destroying the faeries turns Killian into a wolf to use in his diabolical spell, Killian must rely on the help of his playboy brother, Lars, and Rose, an aspiring ranger they meet on the road, to escape the sorcerer and find the faeries who can turn him human again.
There's only one problem. Faeries haven't been seen in over 50 years.
Together Killian and his companions must overcome their differences and prejudices to defeat malevolent creatures along the road, evade the sorcerer and his minions, and find the faeries before the sorcerer can kill them all.
Winter Spell
A half-breed faery. A war-weary princess. A quest to free three kingdoms from the deadly winter spell.
Constantly doubted by her ocean faery kindred, Tonya Freyr-dottir only wants to untangle the dormant ice and water magic within her. Then a strange attack makes her unleash a fierce winter on the land and sea. And she has no idea how to stop it.
Princess Diane serves faithfully at her brother's side, trying to restore their kingdom of Myrnius after the devastating Dark War. Now with brutal winter wreaking havoc, everything they have worked for might be lost to famine and destruction.
Desperate to help, Tonya travels to the far north to unlock her magic, aided by Diane, as well as two land faeries: Dorian, a reckless healer and August, a mischievous warrior. But the north brings fresh dangers, unearths old wounds, and offers more questions than answers.
With doom threatening human and faery alike, Tonya must find a way to trust her new friends and release her magic before all fall to the fury of winter's spell.
---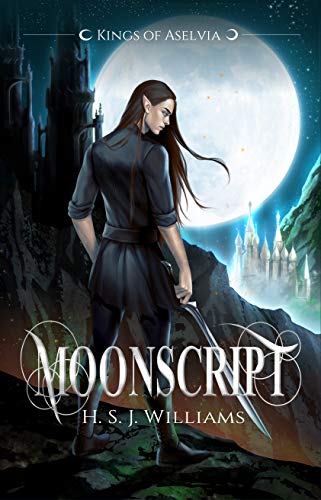 Elves, good versus evil, redemption: Moonscript by H.S.J. Williams
Seventy years. Seventy years the elven prince has been lost to the darkness, assumed dead by his people and endlessly broken for a book that connects to the hidden realm of his ancestors, a land untouched by evil.
And now a light in the shadows. A chance for freedom. But those willing to help him come from the unlikeliest of worlds.
The orphan girl, yearning for a loving family, and the boy who won't leave her side. A healer maiden given an unexpected chance for a life beyond narrowed expectations. A grieving creature flown far from home.
They all search for something and now their fates are tied to his. If their quest for life can pull him from the dark mire in which his soul drowns, then perhaps he can be saved.
Or else he will drag them all down to a fate worse than death.
The beginning of an epic saga, MOONSCRIPT is a journey of innocence, despair, and redemption.
---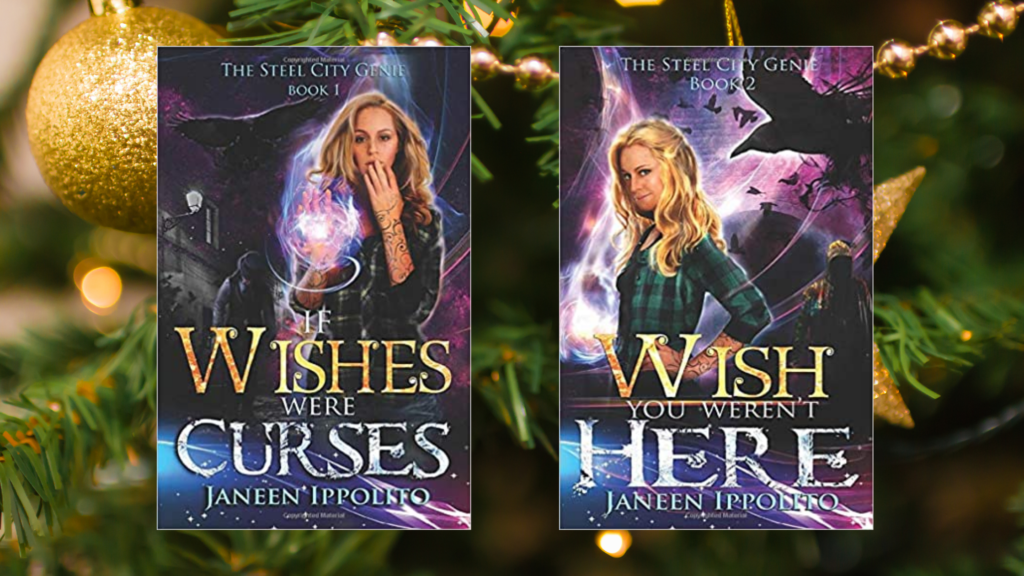 Fun, flirty, hilarious, magical, with heart: The Steel City Genie series by Janeen Ippolito
So I accidentally killed a shifter. On purpose.
With genie powers I shouldn't be able to use, thanks to my curse-mark.
In my defense, the damn grizzly was threatening civilians and might have been a vampire as well. Pittsburgh is safer without him. Only the Fae court doesn't believe my story, and the shifters are out for blood.
Now I've lost my job as a romantic investigator, and I'm on death row. My only hope is an oddly outgoing vegetarian vampire lawyer who seems strangely familiar. Too familiar. Almost like we've met before, and this whole thing was a set-up to take us both down.
Wishing won't get us out of this mess.
But my forbidden wish magic just might.
A snarky urban fantasy with a heart, some romance with heat (nothing graphic), and gleeful send ups of many tropes, all wrapped up with an otter-shifter in the bargain.
---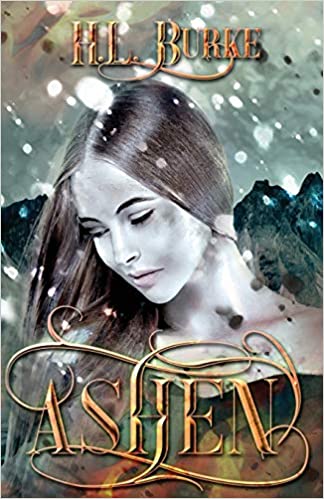 Steampunk elements, finding your place, sweet romance: Ashen by H.L. Burke
Stealer of warmth, bringer of death. What if Cinderella had a secret that kept her locked away?
Unable to make her own body heat, foundling Lizbete survives in the tavern kitchen, drawing warmth from the fires, the sun-and sometimes, other living beings. Her days are spent cooking alongside the tavern owner and avoiding the suspicious gazes of the villagers in her small northern town. While she quietly longs for the handsome Brynar, she knows she has no chance with the mayor's son, even if he invites her to the First Frost festival.
When sudden earthquakes strike Brumehome, blame falls upon Lizbete, and not even her friendship with Brynar can protect her. She finds shelter in the dangerous caverns of nearby Ash Mountain. There she discovers mysterious people with her same ability to draw heat-and a fiery doom in the mountain that slowly awakens with every quake.
Now the festival Lizbete thought to avoid is her only chance to warn the villagers. Yet even with Brynar at her side, can the strange girl dubbed the Ash Lizard hope to save the town that fears her?
A rugged YA Cinderella retelling set in a fantasy world with light steampunk elements.
---
Happy shopping and reading, all!