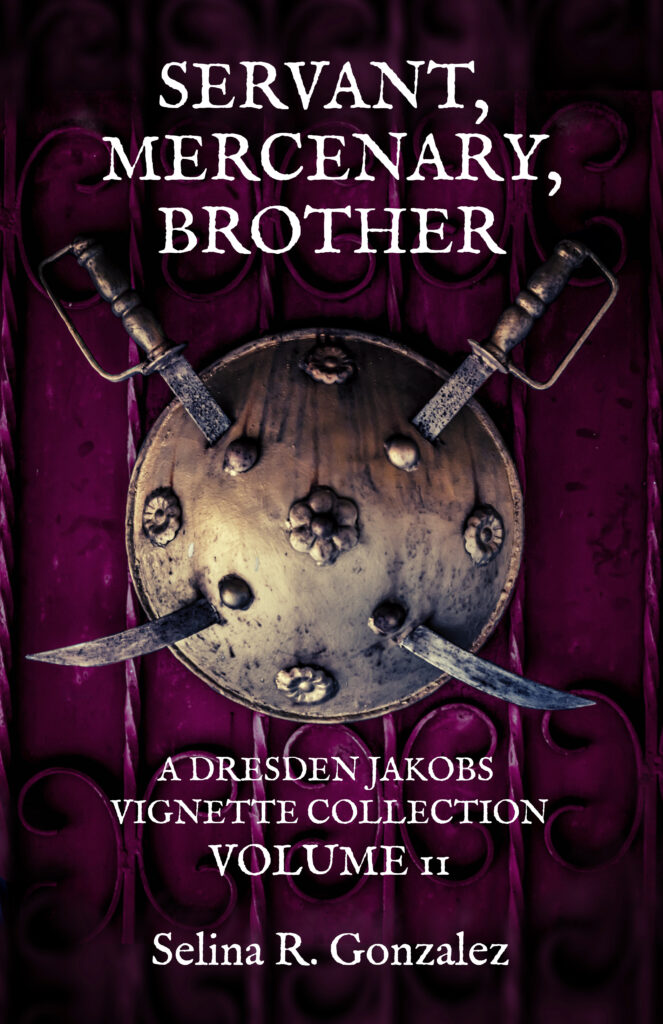 Servant, Mercenary, Brother: A Dresden Jakobs Vignette Collection Volume II releases November 21st, 2020!
If you buy an ebook or paperback copy of SMB II thru Nov 21st and send an email to selina[at]selinargonzalez[dot]com with Subject: SMB II Preorder and give me your name and mailing address and attach/paste in a screenshot of your proof of purchase (the order or "Thank you for your order" with the title visible) by Nov 22nd, you will be sent this bonus 5×7″ print of this Reg and his knights art by inscape.studio: (without watermark)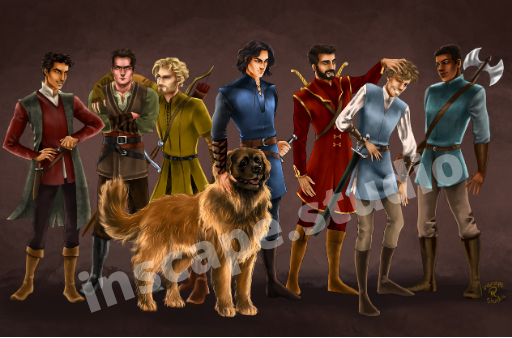 SMB II is now available for ebook pre-order for $1.99 (will increase to $2.99 after release). Get it now from Amazon or other ebook retailers.
Paperback copies are now available from Amazon, Barnes and Noble, and BookDepository.
BOOKPLATES
Through December 16th, email your receipt/proof of purchase for a paperback copy of ANY of my paperback books bought between September 1 through December 16th and your mailing address to selina[at]selinargonzalez.com and I'll send you a signed bookplate (one per book) to put in your paperback.
SIGNED COPIES
Colorado residents please note: Orders within the state of Colorado will be charged additional sales tax on your Paypal invoice.
I also have a few signed copies of SMB I and the duology available. If you would like one, please fill out this form by November 21st: